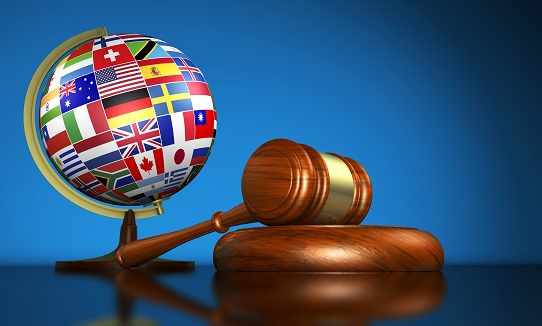 "With this report, we'll knock on the door of the UN and say, we need help."
Retired Police Chief Gordon L. Wiborg, Jr., President 
National Strategy and Management Board (NSMB)
of the National Forum On Judicial Accountability (NFOJA)  
SPECIAL EDITION:  Through back to back episodes, Change of Venue continues its spotlighting of  Opt IN USA, a U.S. foreign policy reform, judicial accountability, and human rights campaign.  Once again our co-hosts are joined by the NSMB.  The report referenced by the quote above of NSMB President Wiborg is Opt IN USA's latest report titled "JUDICIAL IMPUNITY: The Likely Inadvertent but Deadly Failure of Democracy in America."
Our basic question for this January 31, 2018 broadcast is "Why go to the international community?" when the United States is accused of a de facto policy of judicial impunity that violates our U.S. Constitution and various other laws of America.  COV co-hosts, attorney Zena Crenshaw-Logal* and Dr. Andrew D. Jackson address the pros and cons of that move with their guests from the NSMB.
Listen . . .
And don't forget to comment, share, and like!
Click the corresponding Category in the right sidebar for important information related to this podcast.
@NJCDLP
https://www.facebook.com/TheVRTable/