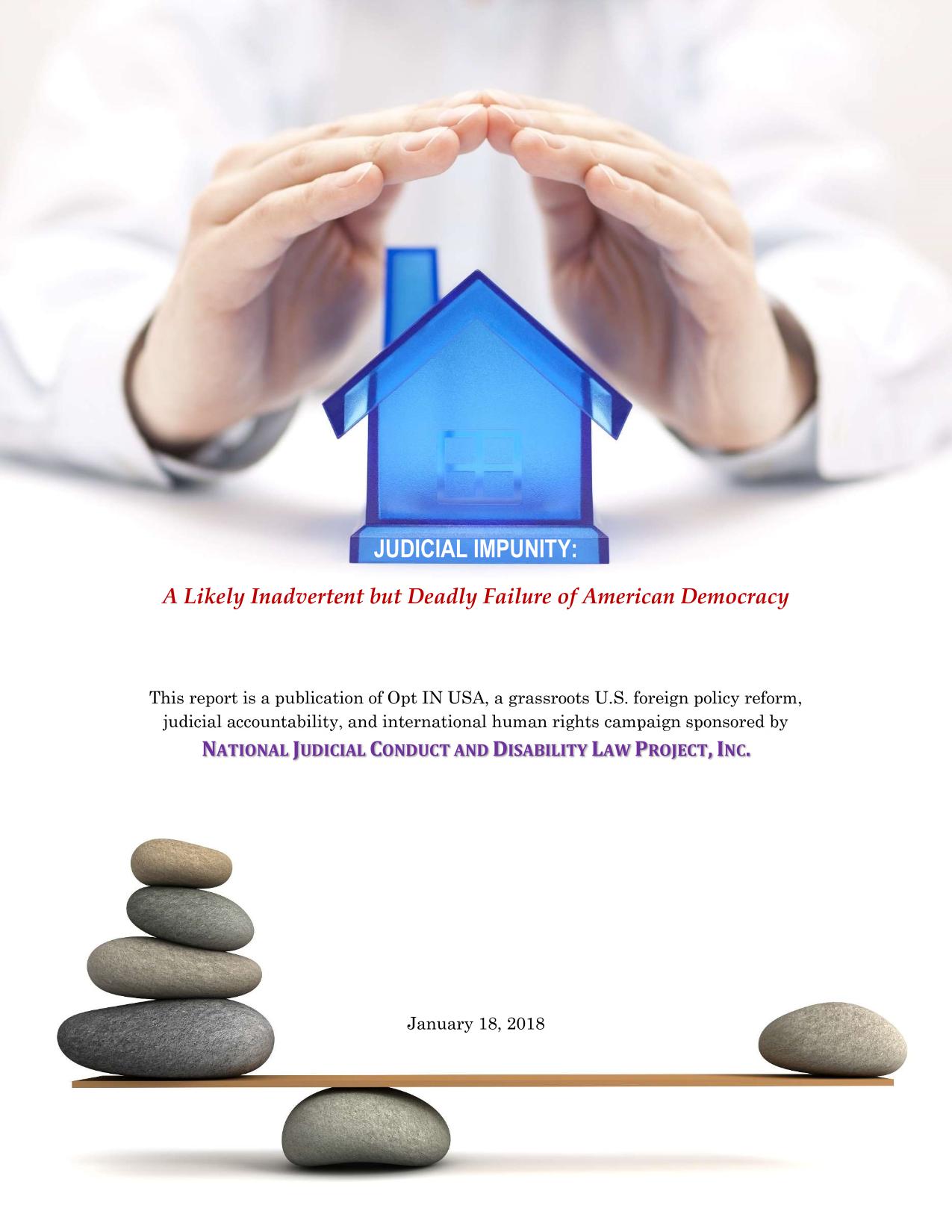 This week Change of Venue spotlights Opt IN USA which is a U.S. foreign policy reform, judicial accountability, and human rights campaign.  Actually, our co-hosts are joined by the National Strategy and Management Board of the National Forum On Judicial Accountability to spotlight Opt IN USA's latest report titled "JUDICIAL IMPUNITY: The Likely Inadvertent but Deadly Failure of Democracy in America."
"Opt IN USA's latest report takes the position that America's policy of 'interbranch comity' and 'customary independence' do not allow average Americans to receive a fair and impartial consideration of their claims when the allegation is U.S. legal system abuse facilitated by judicial misconduct.  Worst yet, social science research confirms that we as individuals cannot get that policy changed without being part of an organized reform effort that relies on social science research and sound legal as well as public policy analyses.  Even worse is that anyone inclined to lead and fund that kind of reform effort finds himself or herself subjected to financial losses and potentially fatal stress through questionable legal proceedings."
Listen . . .
And don't forget to comment, share, and like!
Click the corresponding Category in the right sidebar for important information related to this podcast.
@NJCDLP
https://www.facebook.com/TheVRTable/